RESTAURANT - BAR - EVENTS
BRUNCH
Sun:11am - 3pm
LUNCH
Tues thru Sat: 11am - 3pm
​
DINNER
Sun: 5pm - 9pm
Tues thru Thurs: 5pm - 9pm
Fri/Sat: 5pm - 10pm
​
​
​
​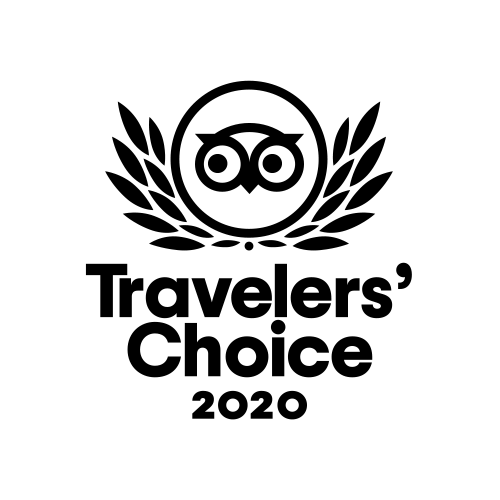 302 South Riverside Drive
New Smyrna Beach, FL 32168
386 427 2903
Ramp access on Douglas Street entrance
NEW SUMMER HOURS:
STARTING MEMORIAL DAY, WE WILL BE CLOSED ON MONDAYS, WORKING ON NEW MENU ITEMS FOR YOUR DINING ENJOYMENT!
​
Reservations are recommended - we will do all that we can to accommodate walk ins.
​
Come view the artwork of Linda Breen in the Riverpark Terrace gallery.
​
We are not affiliated with any third-party delivery service. If you don't order directly through us, we can't guarantee availability of menu items or take-out.
We are all sharing this very serious time in our world. We hope that our effort to offer you wholesome food will bring some happiness and cheer to your household. Stay well everyone!
FATHER'S DAY BRUNCH
11:00AM - 2:30PM
Starters & Sides
Fried green tomatoes, roasted corn salsa, Cajun remoulade sauce 9
Pretzel sticks (3), fresh aged white cheddar sauce, onion jam, green onions) 11
Toast: English muffin, white, whole wheat, biscuit 2.25
Sausage or Applewood smoked bacon 5
French fries 5
Pineapple coleslaw 4
​
Salads.
Pear, mixed local greens, crumbled goat's cheese, candied pecans, sweet Dijon champagne vinaigrette 12
Spinach, sunny-side up egg, red onion, diced apple, bacon, fresh apple and bacon vinaigrette 12
Cobb, mixed greens, boiled egg, Applewood smoked bacon bits, crumbled bleu cheese, avocado ranch dressing 14
​
Benedicts
Traditional: Canadian bacon, English muffin, fried potatoes, oven-roasted cherry tomatoes 14
Florentine: Spinach, English muffin, fried potatoes, oven-roasted cherry tomatoes 13
Southern Belle: Fried green tomatoes, English muffin, eggs your way, blackened shrimp, Creole hollandaise, oven-roasted tomatoes, fried potatoes 15
​
Terrace Favorites
STEAK AND EGGS, 8oz skirt steak, chimichurri sauce, fried eggs, oven-roasted cherry tomatoes, fried potatoes, toast 22
OH, MY, CHICKEN THIGH, fried buttermilk chicken, poached eggs, sausage gravy, buttermilk biscuit, oven-roasted cherry tomatoes, fried potatoes 16
TERRACE BREAKFAST, fried eggs, Applewood smoked bacon, sausage, oven-roasted cherry tomatoes, fried potatoes, toast 12
FRITATTA SKILLET choice of:
Sun-dried tomatoes, onions, goat cheese, arugula, potatoes 11
OR Prosciutto, mozzarella, fresh basil, smoked cherry tomatoes, onion, potatoes 13
SHRIMP & GRITS, fresh aged white cheddar cheese, Argentinian royal red shrimp, roasted corn salsa 20
TRADITIONAL BENENDICT, Canadian bacon, English muffin, fried potatoes, oven-roasted cherry tomatoes 14
FLORENTINE BENEDICT, spinach, English muffin, fried potatoes, oven-roasted cherry tomatoes 13
SOUTHERN BELLE, fried green tomatoes, English muffin, poached eggs, blackened shrimp, Creole hollandaise, oven-roasted tomatoes, fried potatoes 15
TERRACE BURGER (8oz) certified Angus ground sirloin, Applewood smoked bacon, gruyere cheese, toasted bun, fresh onion jam, lettuce, tomato, red onion, hand-cut fries 16 Add: Extra bacon 2, extra cheese 1, sub truffle fries 2
Avo BLT croissant, Applewood smoked bacon, avocado, mixed greens, mayo, hand-cut fries 11 Add a fried egg 1
​
​Terrace Desserts
Chef's bread pudding, fresh whipped cream 7
Sea salt & espresso brownie, fresh whipped cream 8
Maple, bourbon, pecan ice cream, topped with bacon bits & fresh cream 5 Add shot of Basil Hayden 9
Banana pudding ice cream pie (from Neighbor's Creamery in Port Orange, FL) 10
Keto cheesecake, walnut crust, made with pumpkin sugar, blueberry sauce 11
​