RESTAURANT - BAR - EVENTS
BRUNCH
Sun:11am - 3pm
LUNCH
Tues thru Sat: 11am - 3pm
​
DINNER
Sun: 5pm - 9pm
Tues thru Thurs: 5pm - 9pm
Fri/Sat: 5pm - 10pm
​
​
​
​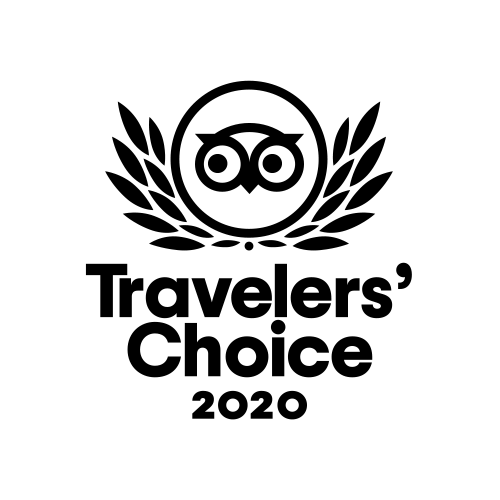 302 South Riverside Drive
New Smyrna Beach, FL 32168
386 427 2903
Ramp access on Douglas Street entrance
NEW SUMMER HOURS:
STARTING MEMORIAL DAY, WE WILL BE CLOSED ON MONDAYS, WORKING ON NEW MENU ITEMS FOR YOUR DINING ENJOYMENT!
​
Reservations are recommended - we will do all that we can to accommodate walk ins.
​
Come view the artwork of Linda Breen in the Riverpark Terrace gallery.
​
We are not affiliated with any third-party delivery service. If you don't order directly through us, we can't guarantee availability of menu items or take-out.
New Year's Eve 2020
We've all shared this crazy year of 2020 and somehow here we are. On the last day of the year, we bid 2020 a bittersweet farewell. Our hearts go out to those who have lost loved ones due to health issues and we rejoice in the possibility of returning to a different and better normal as that shapes up. We look forward to 2021 with a renewed hope and appreciation. For those celebrating with us both near and afar, we wish you the best in the new year!
​
We will be offering our full menu along with the following specials:
​
Soup
Crab and corn chowder 7
​
Specials
Chef's lasagna, layered high with ricotta, mozzeralla, sausage and beef, garlic bread 20
​
Lasagna is one of the most delectable dishes and dates back to Roman times. It was clasically reserved strictly for holidays. Be careful - you might not make it to midnight!
​
Osso buco braised with wine stock, mushroom risotto, chef's vegetable 32
This dish sounds fancier than a bone with a hole, but that's what it is with a round, marrow filled bone in the center. It is hearty, full of rich flavor and exquisitely tender, making it a fabulous dish to bring in the New Year!
​
Salmon Oscar, stuffed with crabmeat, garlic mashed potatoes, chef's vegetables, Hollondaise sauce 28
Abundance and plenty are typical wishes for the New Year and fish is a symbolic fare. They are a fertility symbol producing multiple eggs at one time. In Chinese, the word for fish is a homonym for abundance. So bring on 2021 with plentitude.
​
Starters
Sauteed mussels, smoked cherry tomatoes, garlic, white wine and butter sauce, toasted baguette 15
Candied Brussels sprouts with bacon, balsamic drizzle 8
Bacon-wrapped scallops, balsamic blackberry glaze 15
Sauteed heirloom carrots, whipped goat cheese, honey, balsamic reduction, baked pistachio dust, microgreens 11
Smoked mahi fish dip, served warm, hint of citrus, fresh herbs, fresh tortilla chips 11 GFO
Pretzel sticks (3), fresh aged white cheddar sauce, onion jam, scallions 11
Truffle fries, Parmesan cheese, spring onion, Cabernet ketchup 9 Add: Aged white cheddar cheese sauce 3 GFO
Buttermilk-fried green tomatoes, local greens, Cajun remoulade, roasted corn salsa 9
Buffalo chicken dip, warm pita 11​
​
Salads....Add: chicken 4, shrimp 6, tuna 7, salmon 8, steak 9
Burrata salad, seasonal fruit, cherry tomatoes, balsamic, olive oil, five grains, fresh pesto, parsley, mint 14
Pear, local greens, crumbled goat cheese, candied pecans, sweet Dijon champagne vinaigrette 9/13
Caesar, romaine, Parmesan, fresh anchovy dressing, truffle croutons 9/12
​
Entrees
Steak au poivre, filet mignon (7oz), creamy cognac and peppercorn sauce, garlic mashed potatoes, asparagus 34
Seared sliced duck breast, local citrus honey, five grain and sweet potato hash, sautéed heirloom carrots 27
Fra diavolo, fresh marinara, shrimp, mussels, wild-caught salmon, linguini 24
Terrace curry, roasted sweet potatoes, fresh local vegetables, toasted coconut, fresh basil, coconut rice, smoked cherry tomatoes..... Vegetarian 18, Free-range chicken 22, shrimp 24
Baked pesto boneless chicken thighs (parmesan and pesto encrusted), roasted sweet potatoes, sauteed snow peas 22
Terrace burger, certified Angus ground sirloin, Applewood smoked bacon, Gruyere cheese, toasted bun, fresh onion jam, lettuce, tomato, red onion, hand-cut fries 16
Add: extra bacon 2, extra cheese 1, sub truffle fries 2
Blackened Argentinian royal red shrimp (6), aged white cheddar cheese sauce, bowtie pasta, sautéed chopped asparagus 19
Heart of palm cakes (2), cucumber tartar, hot "hunny" drizzle, broccolini, coconut rice 19 VO
Desserts
Peppermint patty ice cream cake 10
Smores ice cream cake 10
Kentucky sugar pie, lemon curd and blueberry basil puree 8
Pot de creme au chocolat 8
​
Music, 6 pm to 9 pm
Featuring Evan Ahlswede on steel drum
​
​
​