RESTAURANT - BAR - EVENTS
BRUNCH
Sun:11am - 3pm
LUNCH
Tues thru Sat: 11am - 3pm
​
DINNER
Sun: 5pm - 9pm
Tues thru Thurs: 5pm - 9pm
Fri/Sat: 5pm - 10pm
​
​
​
​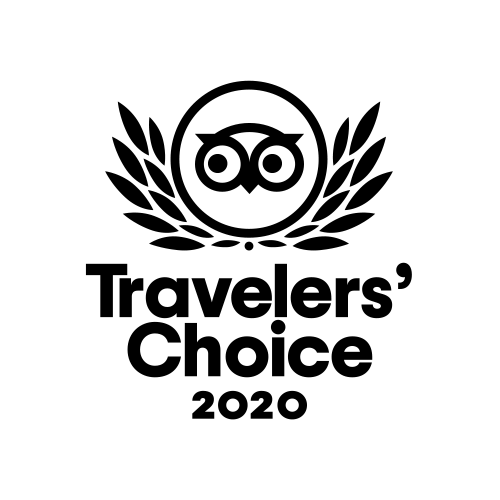 302 South Riverside Drive
New Smyrna Beach, FL 32168
386 427 2903
Ramp access on Douglas Street entrance
NEW SUMMER HOURS:
STARTING MEMORIAL DAY, WE WILL BE CLOSED ON MONDAYS, WORKING ON NEW MENU ITEMS FOR YOUR DINING ENJOYMENT!
​
Reservations are recommended - we will do all that we can to accommodate walk ins.
​
Come view the artwork of Linda Breen in the Riverpark Terrace gallery.
​
We are not affiliated with any third-party delivery service. If you don't order directly through us, we can't guarantee availability of menu items or take-out.
Lunch
Monday through Saturday, 11am to 3pm
Daily lunch specials 11.95
(Discounts and other offers not valid with lunch special)
​
​
Starters & Sharing Plates
Soup du jour GFO
Candied Brussels sprouts, bacon bits, balsamic drizzle 8
Sautéed mussels, smoked cherry tomatoes, garlic, white wine and butter sauce, toasted baguette 15 GFO
Smoked mahi fish dip (for two), served warm, hint of citrus, fresh herbs, fresh tortilla chips 11 GFO
Soft pretzel rolls (3), aged white cheddar sauce, caramelized onions, scallions 11
Hand-cut fries, Cabernet ketchup 5 GFO
Truffle fries, parmesan cheese, spring onion, Cabernet ketchup 9 GFO Add: Aged white cheddar cheese sauce 3 Beer-battered fried green tomatoes, mixed greens, Cajun remoulade sauce, roasted corn salsa 9
Buffalo chicken dip, warm pita chips 11
​
Salads
Black and blue salad, local greens, blackened filet mignon tips, strawberries, blue cheese crumbles, red onion, avocado, bacon vinaigrette 16
Burrata (creamy mozzarella cheese), seasonal fruit, balsamic, olive oil, five grains, fresh pesto, parsley and mint 14
Pear, mixed greens, crumbled goat cheese, candied pecans, sweet Dijon champagne vinaigrette 9/13 GFO
Spinach, boiled egg, red onion, apple, Applewood smoked bacon bits, fresh apple and bacon vinaigrette 12 GFO
Vegan cobb, tempura cauliflower (Buffalo or BBQ sauce), mixed greens, cucumber, tomato, avocado, red onion, cucumber ranch 15 VO
Cobb, grilled chicken, mixed greens, boiled egg, Applewood smoked bacon bits, crumbled bleu cheese, roasted corn salsa, avocado ranch dressing 15 GFO
​
Sandwiches
Served with hand-cut fries, fresh fruit, side salad, or pineapple coleslaw, substitute truffle fries 2
Terrace burger, certified Angus ground sirloin, Applewood smoked bacon, gruyere cheese, toasted bun, fresh onion jam, lettuce, tomato, red onion 16 Add: extra bacon 2, extra cheese 1
Shrimp quesadilla, (Choice of fried, blackened, or grilled shrimp), shredded cheddar cheese, pico de gallo, spinach herb tortilla 14
Avo BLT croissant, Applewood smoked bacon, mixed greens, tomatoes, avocado, mayo 12
Blackened tuna, arugula, avocado, avocado ranch dressing, brioche bun 15
Grilled wild-caught Viking salmon BLT, arugula, fresh citrus vinaigrette, croissant 15
Blackened chicken, arugula, tomato, avocado ranch dressing, brioche bun 14
​
Pastas & More
Baha fish tacos (3), beer-battered flounder, corn tortillas, Cajun remoulade, pineapple coleslaw, salsa 14 GFO
Southern chicken penne pasta, aged white cheddar chipotle sauce, bell peppers, roasted corn 14
Vegan penne primavera, smoked cherry tomatoes, fresh marinara, fresh shredded basil, vegan cheddar cheese 14 VO Add chicken 3
Blackened Argentinian royal red shrimp, aged white cheddar sauce, bowtie pasta, sautéed chopped asparagus 19
Tempura cauliflower tacos (3), house BBQ or Buffalo sauce, arugula, tomato, onion, cucumber-ranch drizzle, corn tortillas, coconut-cilantro rice 16 VO
​
Terrace Desserts (availability may vary)
Chef's bread pudding, fresh whipped cream 7
Sea salt and espresso brownie, caramel, fresh whipped cream 8
Ice cream cakes (all natural and organic) 10
​
*GFO denotes gluten free options
​
​