RESTAURANT - BAR - EVENTS
302 South Riverside Drive
New Smyrna Beach, FL 32168
386 427 2903
BRUNCH
Sun:11am - 3pm
LUNCH
Tues thru Sat: 11am - 3pm
​
DINNER
Sun: 5pm - 9pm
Tues thru Thurs: 5pm - 9pm
Fri/Sat: 5pm - 10pm
​
CLOSED ON MONDAYS
​
​
​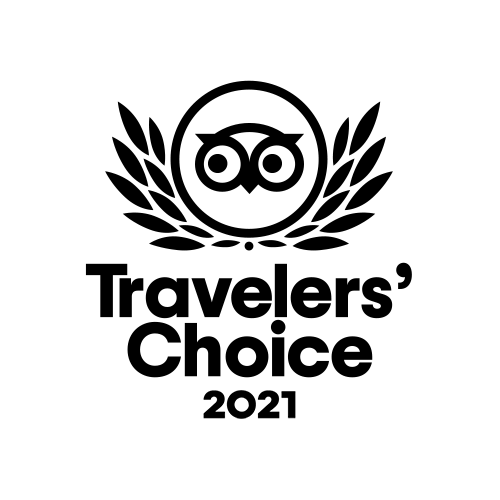 Reservations recommended
Walk-ins welcome
We will be open on Monday, February 14th, for Valentine's Day! Make your reservations early.
Ramp access on Douglas Street entrance
We are all sharing this very serious time in our world. We hope that our effort to offer you wholesome food will bring some happiness and cheer to your household. Stay well everyone!
Call 386-427-2903 for reservations
​
Friday, January 21, 2022​​
​
Special of the day
​
Soup Seafood and corn chowder 7
Entree Blackened mahi, spaghetti squash, Medterrainian pomodoro 25
​
Starters
Additional artisan oil dip for bread 1/plate
Soup du jour 7
Sauteed mussels, smoked cherry tomatoes, garlic, white wine and butter sauce, toasted crostini 15
Gourmet cheese board, fresh seasonal fruit, figs, berry compote, toasted baguette, savory crackers 20 GFO
Candied Brussels sprouts with bacon, balsamic drizzle 8
Bacon-wrapped scallops, balsamic blackberry glaze 15
Sauteed heirloom carrots, whipped goat cheese, honey, balsamic reduction, baked pistachio dust, microgreens 13
Smoked mahi fish dip, served warm, hint of citrus, fresh herbs, fresh tortilla chips 12 GFO
Pretzel sticks (3), fresh aged white cheddar sauce, onion jam, scallions 11
Truffle fries, Parmesan cheese, spring onion, Cabernet ketchup 9 Add: Aged white cheddar cheese sauce 3 GFO
Buttermilk-fried green tomatoes, local greens, Cajun remoulade, roasted corn salsa 10
Tempura cauliflower (Buffalo OR house BBQ), cucumber ranch dipping sauce 11 VO
Buffalo chicken dip, warm pita 11​
​
Salads....Add: chicken 6, shrimp 8, salmon 8, steak 9, tuna 9
Terrace salad, spring mix, cherry tomatoes, cucumbers, red onion, croutons, honey vinaigrette 7/10
Burrata salad, seasonal fruit, cherry tomatoes, balsamic, olive oil, five grains, fresh pesto, parsley, mint 16
Black & blue salad, local greens, blackened filet tips, crumbled bleu cheese, strawberries, avocado, red onion, bacon vinaigrette 16
Pear, local greens, crumbled goat cheese, candied pecans, sweet Dijon champagne vinaigrette 9/14 GFO
Caesar, romaine, Parmesan, fresh anchovy dressing, truffle croutons 9/12
​
​
Entrees
Steak au poivre, filet mignon, creamy cognac and peppercorn sauce, garlic mashed potatoes, asparagus MP GFO
Seared sliced duck breast, local citrus honey, five grain and sweet potato hash, sautéed heirloom carrots 27
Fra diavolo, fresh marinara, shrimp, mussels, fresh catch, linguini 27 (Can be made with gluten free pasta)
Chili-glazed Scottish salmon, coconut rice, sauteed broccolini 26
Baked pesto boneless chicken thighs (parmesan encrusted), roasted garlic, gnocchi, sauteed broccolini 23 GFO
Terrace burger, certified Angus ground sirloin, Applewood smoked bacon, Gruyere cheese, toasted bun, fresh onion jam, lettuce, tomato, red onion, hand-cut fries 16
Add: extra bacon 2, extra cheese 1, sub truffle fries 2
Blackened Argentinian royal red shrimp (6), aged white cheddar cheese sauce, bowtie pasta, sautéed chopped
asparagus 22 (Can be made with gluten free pasta)
Heart of palm cakes (2), cucumber tartar, hot "hunny" drizzle, aspargus, coconut rice 21 VO
​
Sides
Roasted sweet potatoes 6
Sautéed asparagus 7
Garlic mashed potatoes 6
Sauteed broccolini 6
Coconut rice 5
Mac and cheese, aged white cheddar 7
Hand-cut fries 6
​
*VO denotes vegan option
*GFO denotes gluten free option
​
​Terrace Desserts
Ask about our delicious desserts