RESTAURANT - BAR - EVENTS
BRUNCH
Sun:11am - 3pm
LUNCH
Tues thru Sat: 11am - 3pm
​
DINNER
Sun: 5pm - 9pm
Tues thru Thurs: 5pm - 9pm
Fri/Sat: 5pm - 10pm
​
​
​
​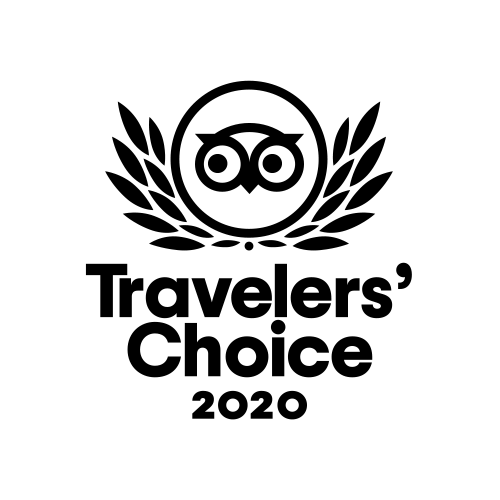 302 South Riverside Drive
New Smyrna Beach, FL 32168
386 427 2903
Ramp access on Douglas Street entrance
NEW SUMMER HOURS:
STARTING MEMORIAL DAY, WE WILL BE CLOSED ON MONDAYS, WORKING ON NEW MENU ITEMS FOR YOUR DINING ENJOYMENT!
​
Reservations are recommended - we will do all that we can to accommodate walk ins.
​
Come view the artwork of Linda Breen in the Riverpark Terrace gallery.
​
We are not affiliated with any third-party delivery service. If you don't order directly through us, we can't guarantee availability of menu items or take-out.
We respectfully ask our patrons not to bring in wines that are on this list. $20 corkage fee applies to all other wine). Two bottle limit per table.
​
Premium White
20% of proceeds from the sale of Col Eva, Perrot & Mariette's
wine is

donated by S.R. Perrott to Halifax Humane Society.
A p

ortion of proceeds from the sale of Coastal Chardonnay is
donated by S.R Perrot to Sea Conservancy.
​
Chardonnay – Madonna Estate (Napa, CA)
Chardonnay – La Crema (Monterey, CA)
Chardonnay – Rombauer (Napa, CA)
Chardonnay – Mer Soleil (Santa Lucia Highlands, CA)
Chardonnay – Mâcon Villages, Private Estate (France)
Chardonnay – VMV Viognier (Côte d' Azur, France)
Chardonnay – Col Eva (CA)
Chardonnay – Doña Sol (Sonoma, CA)
Chardonnay – Coastal (CA)
Moscato – Villa Pozzi (Sicily)
Pinot Grigio – Villa Pozzi (Sicily)
Pinot Grigio – Gabriella (Italy)
Pinot Grigio – Santa Marina (Italy)
Pinot Grigio – Perrot's (Buellton, CA)
Riesling – Fess Parker (Santa Barbara, CA)
Riesling – Wente (Monterey, CA)
Sauvignon Blanc – Santa Carolina (Leyda Est, Chile)
Sauvignon Blanc – William Hill Estate (Napa, CA)
Sauvignon Blanc – Errazuriz MAX (Aconcagua Valley, Chile)
Sauvignon Blanc – Lexicon (Marlborough, NZ)
Sauvignon Blanc – Kono (New Zealand)
Premium Red Wine
20% of proceeds from the sale of Col Eva, Perrot & Mariette's
wine is

donated by S.R. Perrot to Halifax Humane Society
Blend – Orin Swift Abstract (St. Helena, CA)
Blend – Orin Swift 8 Years In The Desert (St. Helena, CA)
Blend – Gundlach Bundschu (Sonoma, CA)
Blend – La Casada (Salice Salentino, Italy)
Bordeaux – Château Jeantieu (Bordeaux, France)
Cabernet Sauvignon – Stag's Leap Artemis (Napa, CA)
Cabernet Sauvignon – Rombauer (Napa, CA)
Cabernet Sauvignon – Caymus (Napa, CA)
Cabernet Sauvignon – Doña Sol (Sonoma, CA)
Cabernet Sauvignon – Michael David Freakshow (CA)
Cabernet Sauvignon – Louis Martini 2014 (Napa, CA)
Châteauneuf-du-Pape – Nova Roma (Rhône, France)
Chianti – Castello D'Albola (Tuscany, Italy)
Chianti Reserva – Ducarosso (Tuscany, Italy)
Côtes du Rhône – E. Guigal 2013 (Rhône, France)
Granacha – Las Rocas 2013 (Spain)
Malbec – Crios (Mendoza, Argentina)
Malbec – Astica (Mendoza, Argentina)
Merlot – Mariette's (Buellton, CA) *See notes
Pinot Noir – Meiomi (Sonoma, CA)
Pinot Noir – Cellar # 8 (Napa, CA)
Pinot Noir – Château Souverain (Napa, CA)
Syrah – Michael David 6th Sense (Lodi, CA)
Temperanillo – Finca, Museum Reserva (Cigales, Spain)
Temperanillo – Baron De Ley (Rioja, Spain)
Zinfandel – Michael David 7 Deadly Zins (Lodi, CA)

Bubbles
Dogarina Prosecco (Italy)
Santa Marina Prosecco (Italy)
Wycliff Brut (CA)
Bollinger Special Brut Cuvee (France)
Perrier Jouët Grand Brut (France)
Mirabelle Brut (CA)
Decordi Sangue Di Giuda (Spain)
La Gioiosa et Amorosa Prosecco (Italy)
​
Terrace White Wine
Chardonnay
Pinot Grigio
Sauvignon Blanc
Terrace Red Wine
Merlot
Pinot Noir
Cabernet Sauvignon
White Zinfandel
After Dinner
Dow's 10 Year Tawny (19%)
Dow's 10 Year Ruby (19%)
Graham's 20 Year Tawny (20%)
Blandy's 5 Year Madeira (19%)
Warre's Warrior Ruby (20%)
Warre's Optima Tawny (20%)
Montenegro Amaro Liqueur (18%)
Rosé
Emotion (Ventoux, France)
Isabel Mondavi (Napa, CA)
Miraval – Côtes du Provence (Jolie/Pitt)
Sake
Ozeki Dry (Hot/Chilled) (14.5) 8oz Carafe
Hiro Junmai Red (Hot) (15%) 10oz Btl
Hiro Junmai Blue (Chilled) (15%) 10oz Btl
​
Craft Beer
3D Beach Blonde Ale (5%)
Beach Hippie IPA (7.1%)
Cigar City Jai Alai IPA (7.5%)
Daytona Dirty Blonde Ale (4.5%)
Fat Tire New Belgian Amber Ale (5.5%)
Golden Road Brewing Mango Cart Wheat Ale (4%)
Hawaiian Lion Coconut Chocolate Porter (7.5%)
Oceanside Grapefruit IPA (7%)
Swamp Head Brewery Big Nose IPA (7.3%)
Unholy Treppel (9.2%)
Up River APA (6%)
Woodchuck Bubbly Pearsecco Hard Cider (6.1%)
Favorites
Bud
Bud Light
Heineken 0 (n.a.)
Michelob Ultra
Miller Lite
Coors Light
Yuengling Amber Lager
Blue Moon
Stella Artois
Corona
Scotch & Whiskey
Jameson
Dalmore 15yr
Dalmore Portwood Reserve
Dalmore 12yr
Dewar's
Crown Royal
Laphraoig
Jack Daniel's
McCallan 2
Bourbon & Rye
Maker's Mark
Woodford Reserve
Bulleit Rye
Bulleit Bourbon
St Augustine (Craft)
Jim Beam White Label
Basil Hayden 2oz
Vodka
Effen
Van Gogh Double Espresso
Ketel One
Tito's
St. Augustine Craft
Prairie Cucumber
Gin
Hendrick's
Bombay Sapphire
Tanqueray
Uncle Val's Botanical gfo
​
Tequila
Patron
Familia Camerena
Montelobos Mezcal
Uncle Val's Botanical
Espolon
​
Rum
Captain Morgan
Flor de Cana (Craft)
Appleton Estate Jamaican
Malibu
Bacardi
Gosling's Dark
​
Cordials
Gran Marnier
Chambord
Courvoisier
Amaretto
Frangelico
Mozart Chocolate Cream
Kahlua
B&B
Drambuie
Cointreau
Limoncello
Sambucca Romano
Bailey's